Regular price
$1,296.00 USD
Regular price
Sale price
$1,296.00 USD
Unit price
per
Sale
Sold out
Moonpenny Mystic is a 18x24" original acrylic on canvas painting by artist Krissy Whiski
The name Daisy comes from the Old English 'dæges ēage'  or day's eye, which became shortened to daisy we know it as today. It was called this due to its resemblance to an eye, as it closed for nighttime and opened up again in the morning.   Its large blooms are so bright that they appear to 'glow' in the evening, hence the alternative common names of 'Moon Daisy' and 'Moonpenny'.
I have added UV reactive paint to the yellow center, as well as to parts of her face, when you shine uv light on this painting parts of it will appear to glow.
Share
View full details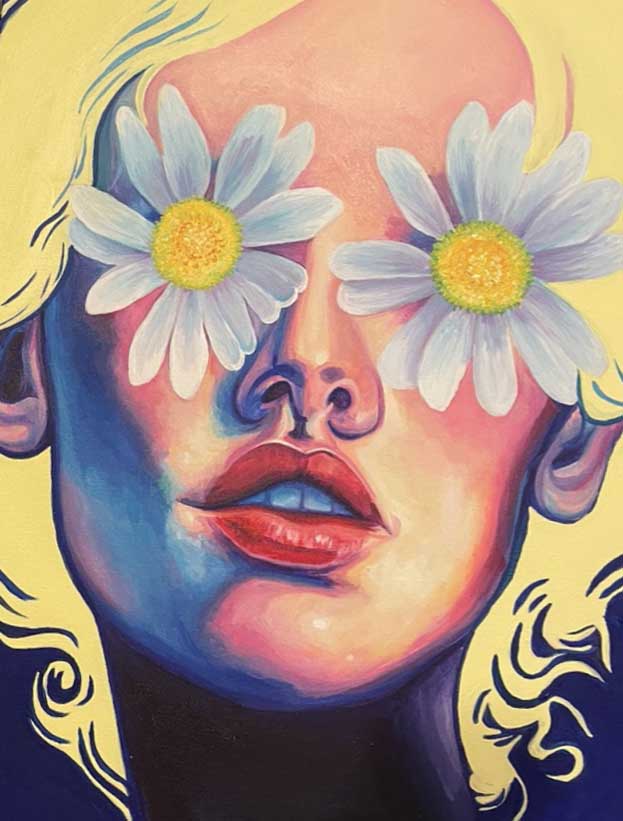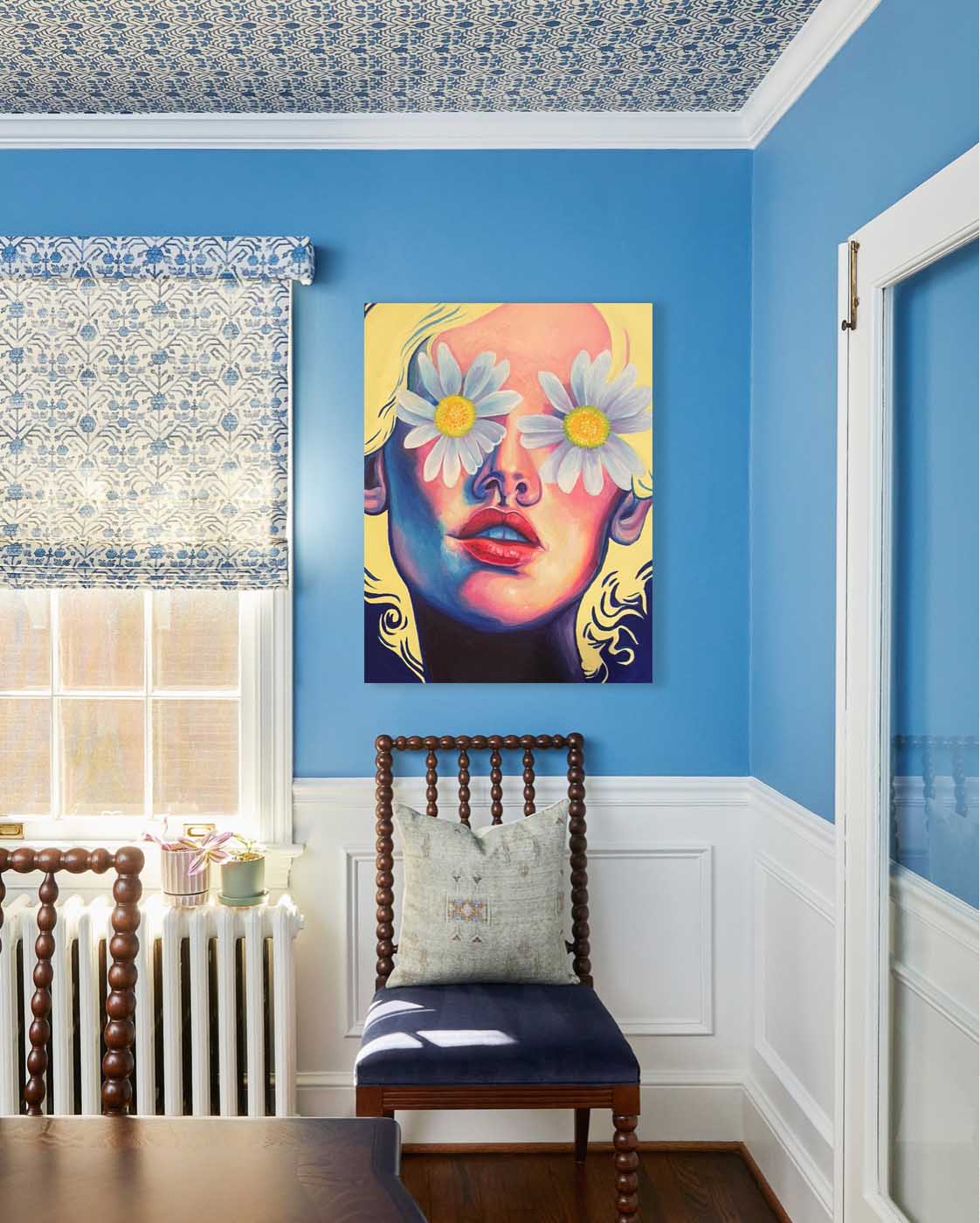 For original art this sale will not be finalized until you and Krissy sign an Agreement of Sale for this piece. Krissy will email the agreement to you after the purchase. If you cannot sign the agreement, we will refund your payment.